by Chris McGinty
Alright, checking in here. It's me, Chris. Nathan wanted to do this blog with Miguel and me. Let the good times roll.
Nathan's blogs so far have been brief commentary on things such as movies, movie commentary, and church. So I'll go a little similar, you know without all the conservative paranoia.
Speaking of which, I was in front of a TV yesterday that ate some bad chicken, and was puking up Fox News. My only question is why does every other story suggest that there needs to be some sort of legislation to fix whatever paranoid notion the story is railing against? Aren't conservatives against government intervention?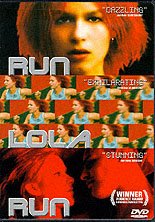 I've seen two movies recently, both very good in their own way. The first was "Run, Lola, Run" which I've wanted to see since it came out a decade ago. This movie is absolutely worth watching. It's even worth reading the subtitles. The second was "Dr. Horrible's Sing-Along Blog." All I have to say about this one is Joss Whedon. Very funny. It stars Neal Patrick Harris, Nathan Fillion, and Felicia Day. As I understand it, it was shot just for something to do during the Writer's Strike, and was released directly to the internet for free.
Onto my recent reading. I read "The Tales of Beedle the Bard." It was a very easy read.
The stories were ok. What made it interesting was the "commentary" written by Albus Dumbledore, because it gave it the same feel as her other two companion pieces to the Harry Potter universe, as in, it gave a feel of entertaining reference material. I'm about halfway through "Extreme Paranoia: Nobody Knows the Trouble I've Shot" which is a novel based on the Paranoia RPG.
Finally, Miguel and Nathan you may find this article interesting. It's about a huge auction of Hollywood props. What I found interesting is that a lot of movie production is leaving California in favour of states that will give them better tax breaks.
http://edition.cnn.com/2009/SHOWBIZ/07/28/hollywood.prop.sale/index.html?eref=edition_entertainment
That's it for me today.