by Nathan Stout (of AccordingToWhim.com)
This is an ongoing set of blogs about the work I have been doing this summer on my house (not the rent house as outlined in the 'On having renters' series of blogs.
I have been spending the summer painting our house. I know that having someone do it would be way too expensive and I have other things to spend my money on… like my bug. I did get the place re leveled, new skirting, and new tie-downs. Like I said in my last blog about all this work I got to the point where I needed to get gutters but a lot of the trim was rotted so I started replacing it. This lead me to 'pre-paint' these before the gutters went up. In the end I decided to do the gutters myself but I havnt' been to rushed since we haven't had any rain. I instead started paining the whole house. It has needed it very badly for many years.
I spent almost 2 months caulking (in the hot evenings) the house. It needed that just as bad as the paint. I began the painting part by painting all the smaller, hard to get to areas and the edges. This took me another month or so (about an hour a day just before sundown, 5 days a week). After that I roller painted which went really fast (with a good paint). I then began to paint the trim with a different color. This didn't take very long at all.
Yesterday I got the paint sprayer out and started on the front porch. The paint sprayer was all clogged up from my first mis-use last month at the rent house. After getting it all working right I set my sights on the underside of the front porch (about a 10×10 area). I didn't want to try to brush paint it because the roofing nails are all over the place. I knew the sprayer was the best bet. I got it all done in about forty minutes. Its great but it uses a LOT of paint. That small area took 3/4 of the gallon. It took only 2 gallons to do the entire rest of the house.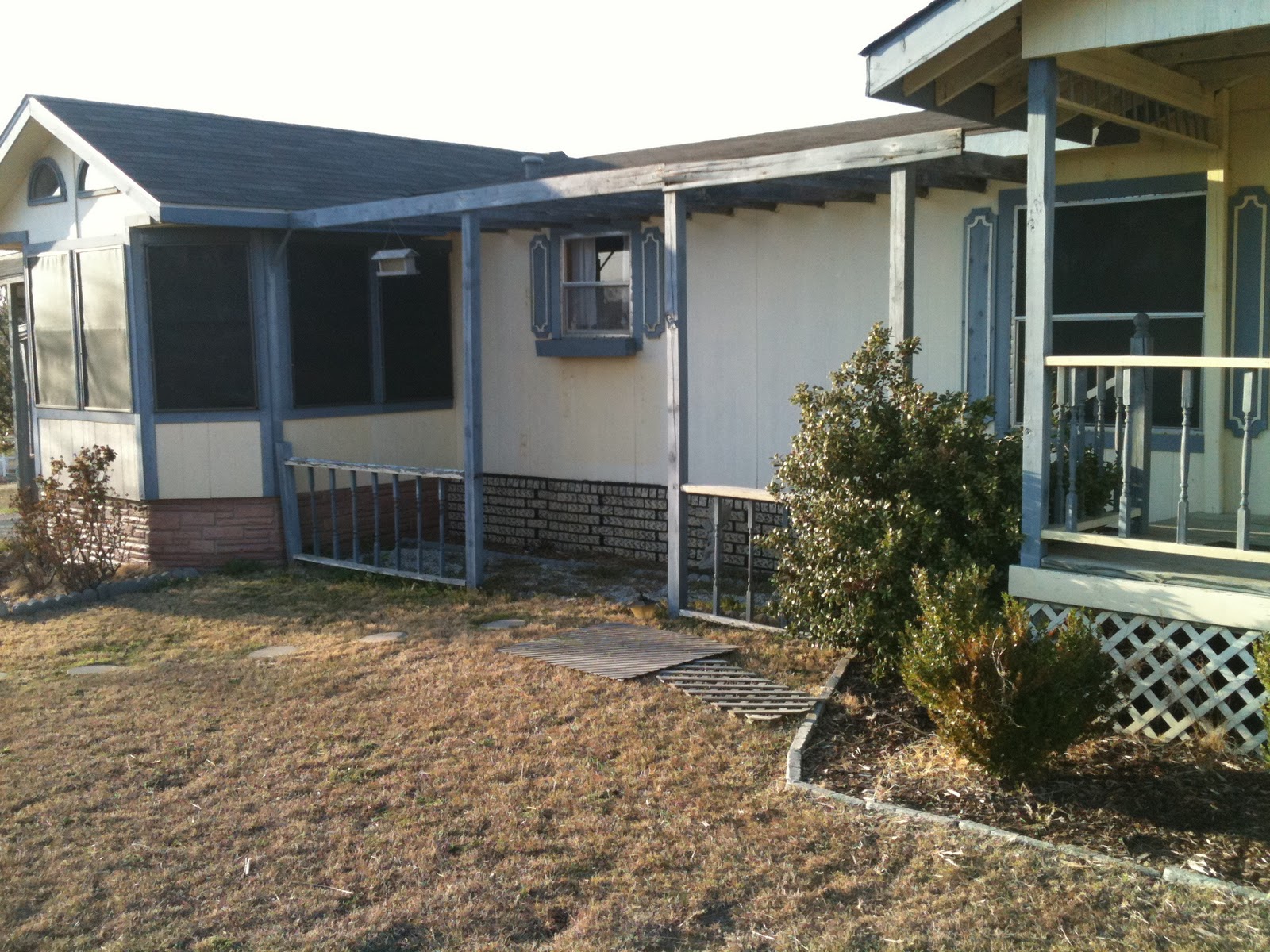 The before (colors and skirting)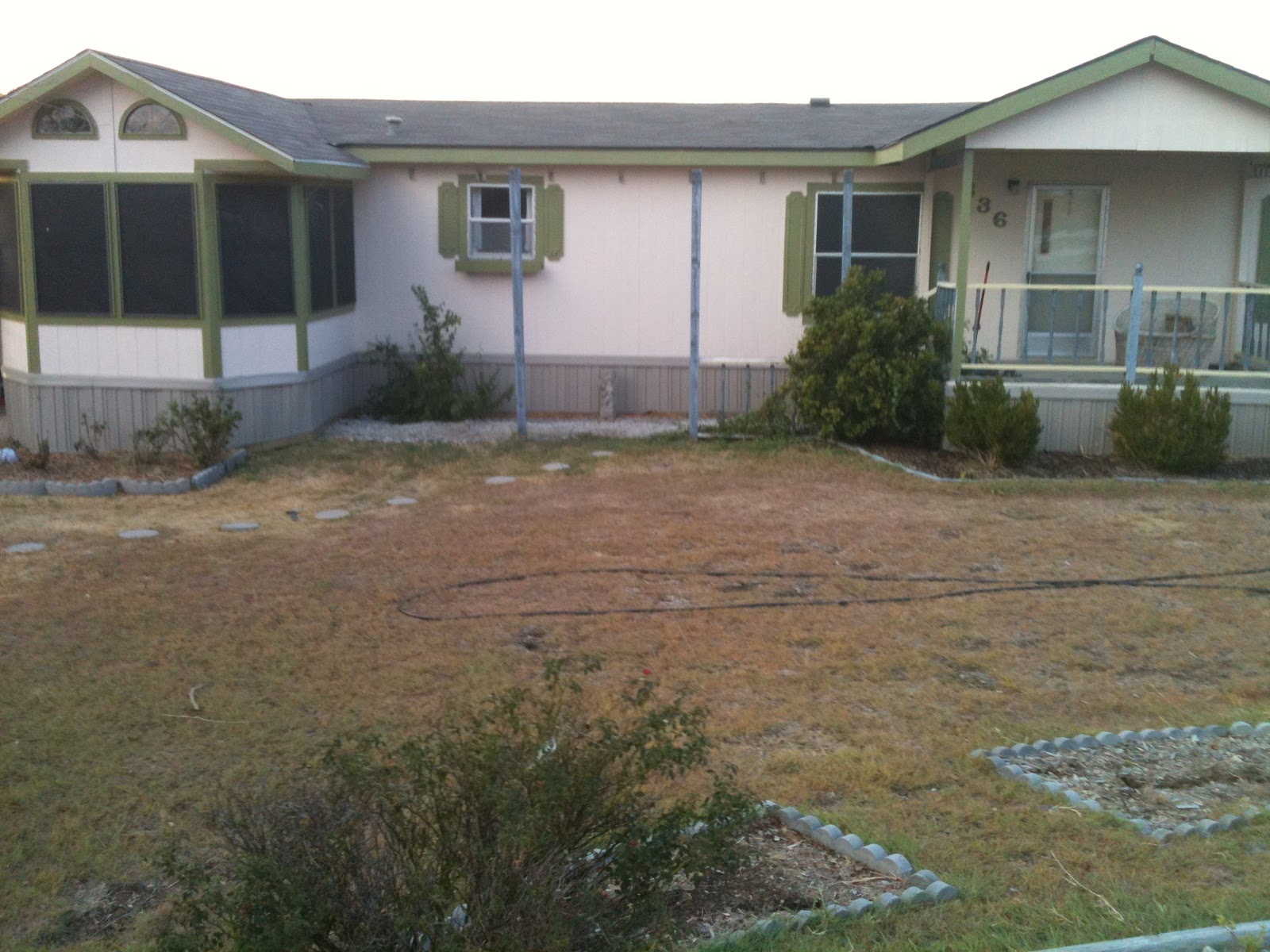 The after
This leaves some touch ups and some trim painting on the carport. I am guessing it will take me around another five house of painting to finish the whole thing. Once it is done I am going to rebuild the trellis that was out front, rebuild the rest of the fence on the side of the house and I should be good for the winter. At that point I will start with all the indoors work.