by Nathan Stout (of AccordingToWhim.com)
Its been a busy week! As apart of our 60 day Kickstarter project: Rise of the Rock Star we have been getting the KS going and promoting it at Dallas Comicon.
As a quick wrap up of the comicon; some of you may or may not know that I run a buiness called RenegadeAnime.com where I sell Anime model kits (among various other things). We have a booth at each Comicon and we decided to launch our the Kickstarter for our boardgame on the same weekend for promotional reasons.
This was the biggest Comicon they have yet had. William Shatner was there so the draw was huge. We (as Anime kit sellers) did 1/3 better than in any previous year at the convention (sales wise).
We also had a section of the 2 booths we had set aside for the promotion of the Kickstarter.
Here is a lovely picture of me and Chris.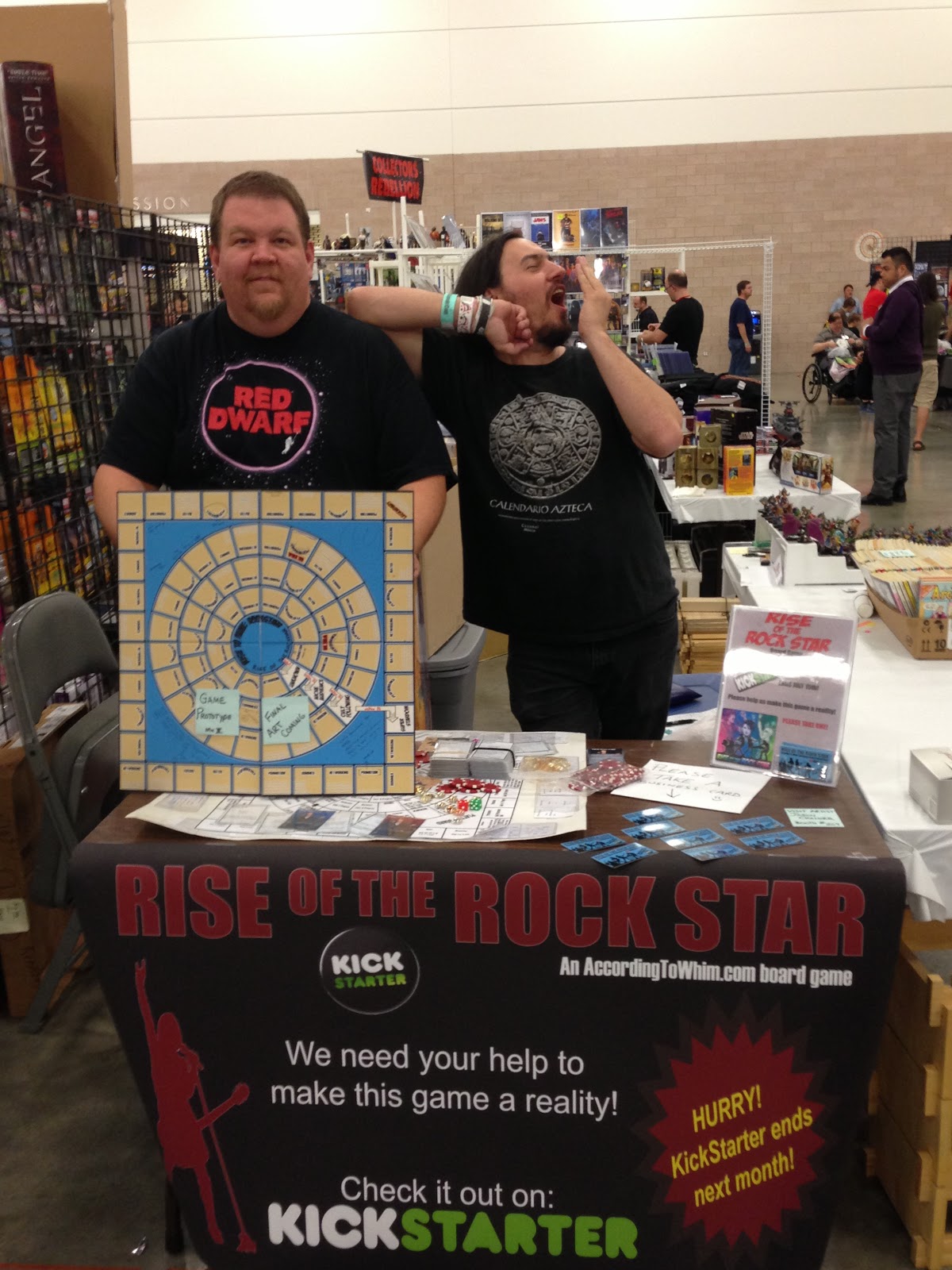 Here is Chris after a night of not sleeping (what's new)? I kid, I kid!
We also got to talk with our artist Jason Chalker. This was the first time I got to talk to him face to face and we had a nice talk about the project.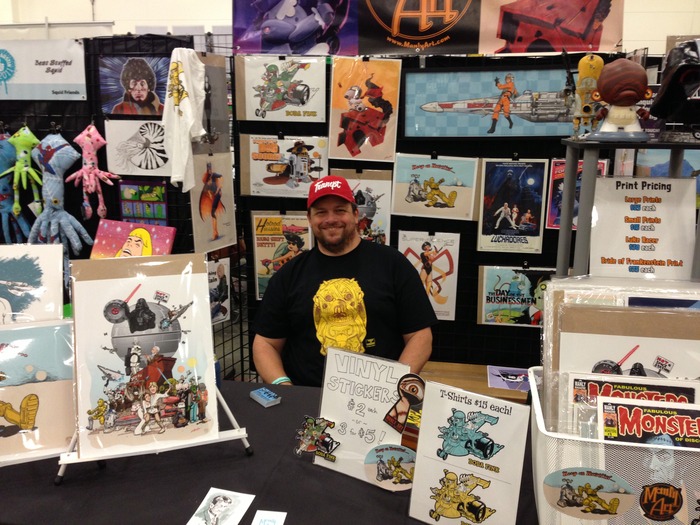 Other than that Chris has been coming over to my place for some game playing, audio shows, and filming of another KS video.
Stay tuned cause we have the rest of the 60 days coming up and plenty to talk about so keep checking back each day!
All in all we had a great weekend and hope we got a lot of people interested in the game. We ask that you help us out and let people know who might be interested in this game to back us! You can back us with as little as $1!
Thanks!