by Nathan Stout (of AccordingToWhim.com)
Today we are looking at The Corps! Army Men set from Lanard. I picked up the can at Walmart several years back for around $15. Lanard has been making The Corps! toys for a long time and the are slowly getting better and better.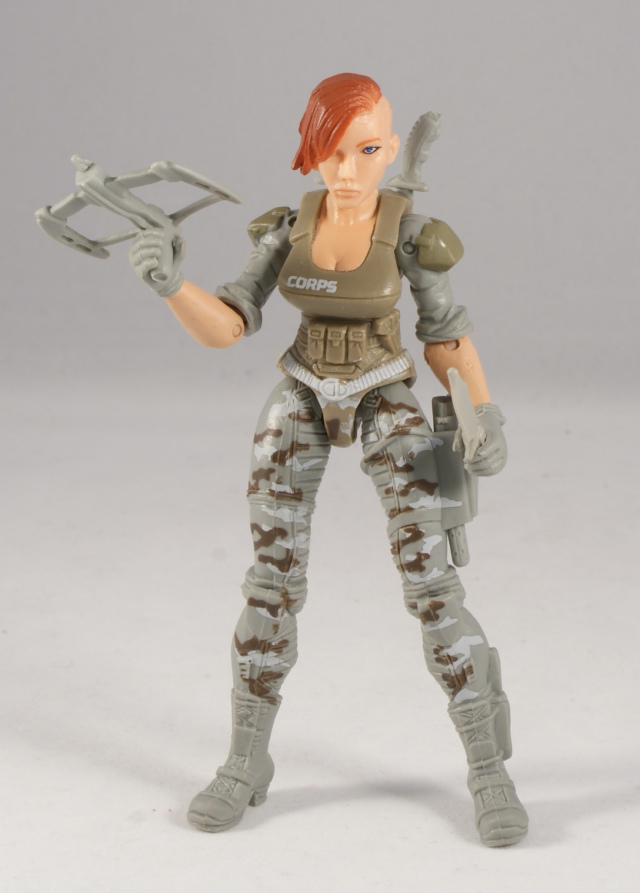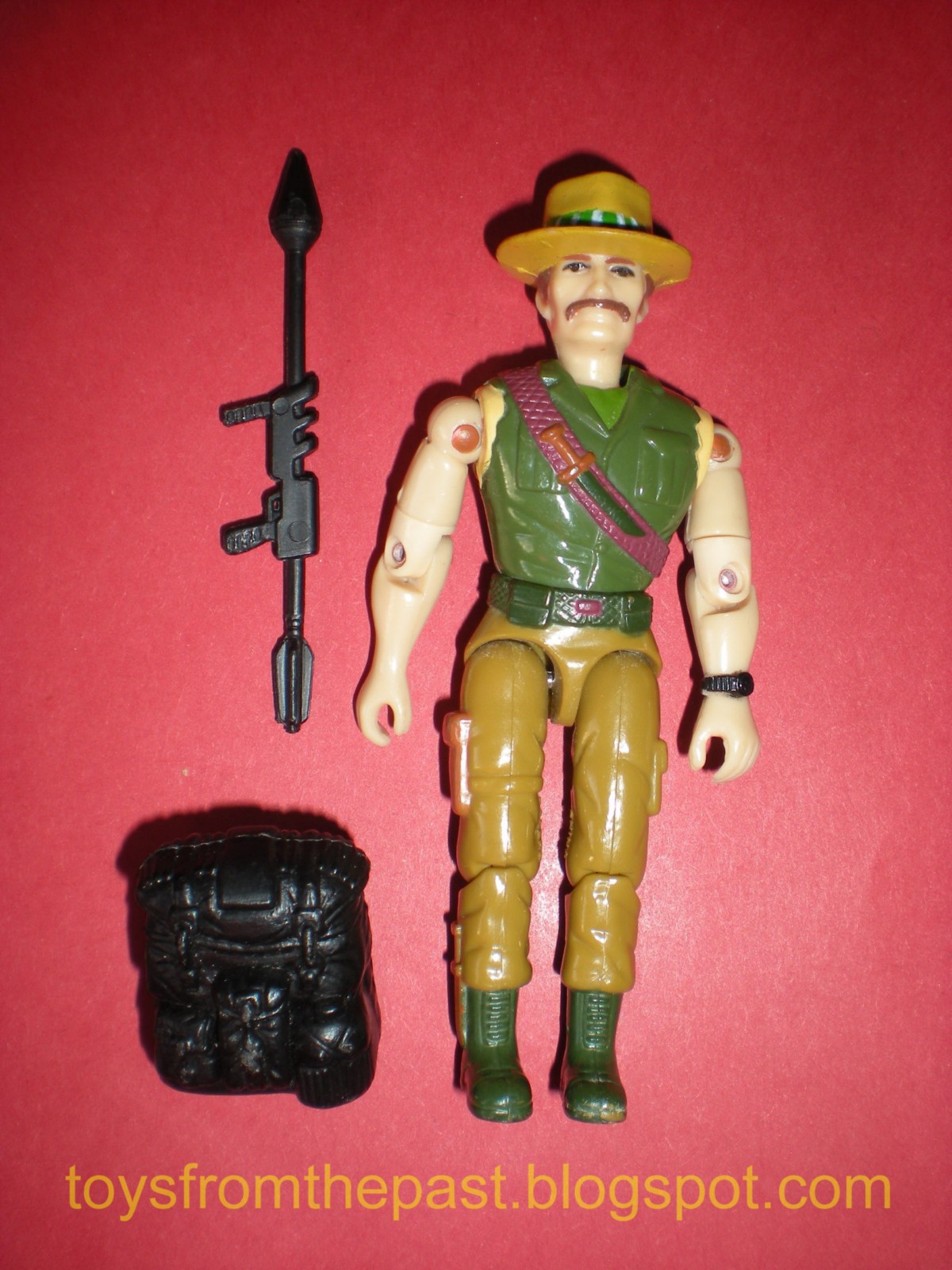 On the left, an old The Corps! figure and on the right a more modern The Corps! figure.
A few years back Lanard gave The Corps! line a more in-depth back story and an enemy… The Curse! That's pretty awesome. I think they double downed on their version of G.I. Joes since Joes were ending their production run again.
In 2015 Lanard released their version of Army Men with The Corps! Elite Army Set. These guys rock! It's looks more like Starship Troopers than anything else but I'm totally cool with that. I can't remember EXACLTY how much I paid (around $15) but you can get this online through Walmart.com for $11.19. That comes out to nearly 10 cents per piece. Expensive but I believe totally worth it.
Looks full,but there is a cardboard pyramid in the middle taking up a lot of room.
Here is the whole set laid out.
You get 2 sandbag bunkers with guns, gun placements, barbwire, a more traditional looking tank, a jet that looks like an F-35, a stealth-looking Helicopter, a 3-piece bunker, 3 metal obstruction things and walking war machine. In this set you get 4 of each figure.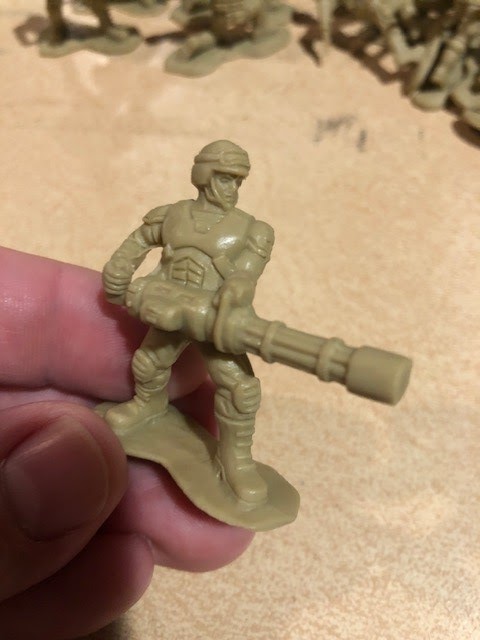 These figures have much more modern looking weapons and armor.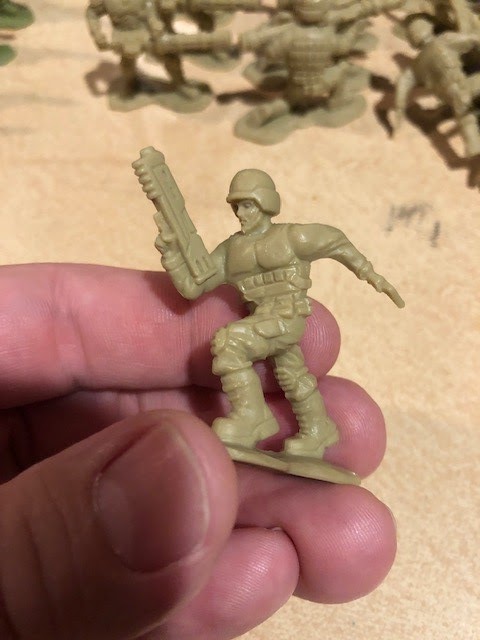 Very Starship troopers.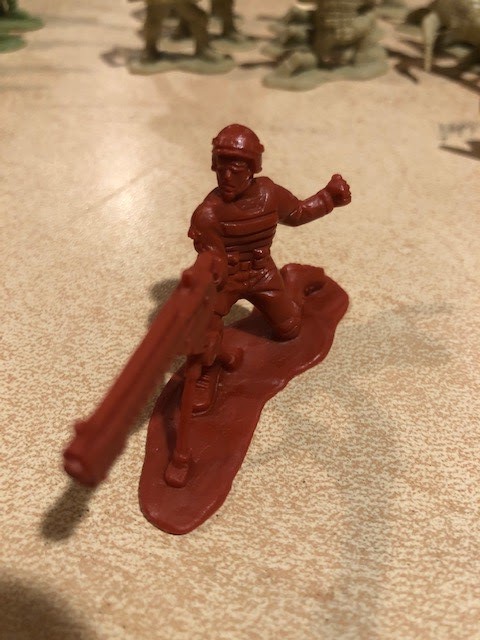 There are 3 colors in this set, red, tan, and green.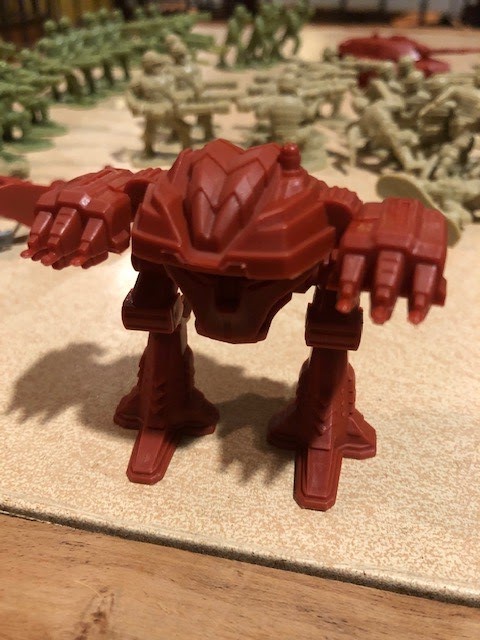 Here is the ED209 inspired robot. It's hollow plastic, but that's typical for an Army Men set.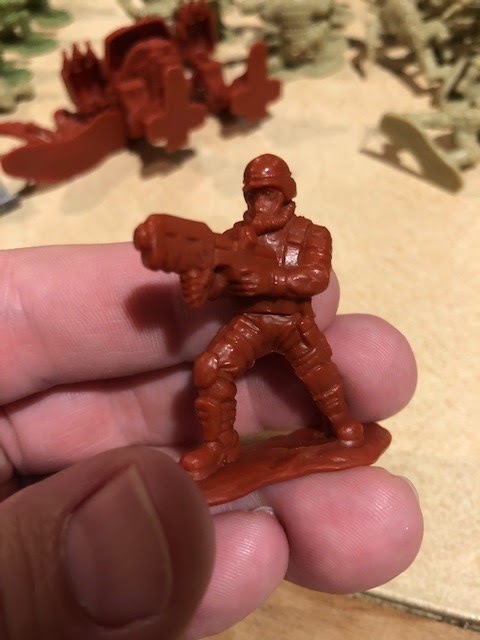 This guys is awesome. No Private Doofy in this Army!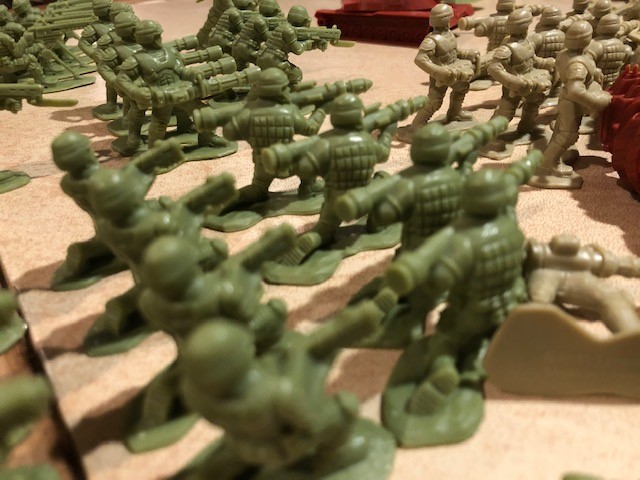 Ready for a Ballroom Blitz.
This is one fantastic Army Men set. When our kids look back at their childhood, this is the type of toys they will look back on as 'classic'.
Lanard did a fantastic job with this set. You can get these guys in various set sizes (in different containers) but they are all the same figures.
My rating system: 1 out of 5 (with 1 being worst)
Price: 3
Quality of Sculpt: 5
Material Quality:5