by Chris McGinty
I like topics with depth I can write about without fear of running out of material for a while, if ever. My blog post about recurring segments was about this concept. Reviews seem to be a bottomless well (or not so well) of material.
Review: That Last Joke
by Chris McGinty
I'm not sure the joke really works. It uses a play on words with "well" as both a reserve of vital resources and as a synonym for good. It suggests that reviews might be good or bad (well or not so well). The joke is pretty flat… like someone with no butt.
Get it? Bottomless.
Stupid jokes aside, I think there's something to the review thing. Many of our most read blog posts and most viewed YouTube videos are reviews. All you have to do is experience something and then write a critical review of it.
Review: The Soda I'm Currently Drinking
by Chris McGinty
It's a Dr. Pepper. It was cold and tasty, and it's almost gone. I'll see you for my review of the next one I'm about to go get.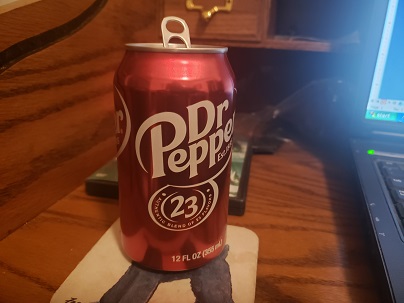 Ok, not everything can be reviewed, I guess.
Talking about apps that you use can be a good source of reviews though. You can simply download an app, use it for any amount of time, and then write what you think.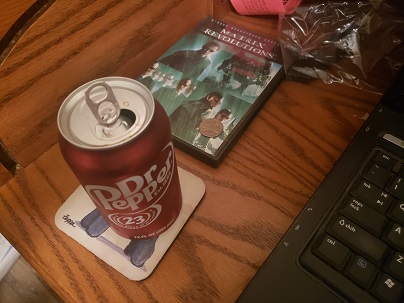 This Dr. Pepper I just opened is also good, by the way.
On Google Play, there are lists under Updates (which is just what needs updated, go figure), Installed (which are installed apps not part of the operating system, like it doesn't list Calculator, Calendar, or Camera), Library (which is stuff that was once on this phone or my previous phones that used Google Play), Share (which I don't use… I was probably a bratty child too), and Beta (which is only listed because I signed up for the Among Us beta… oh yes, I have regrets).
I want to focus on what is under Installed and Library. This would represent my history with phone apps pretty well. I figure going alphabetically will keep things organized and push me to use apps I never really used or haven't used in a long time.