Don't you just love when something gets big and famous how many rip offs start showing up?
On a similar note, I have this book with lots of Disney Imagineering stuff and there are concept art pics for proposed parts of the various Disney parks, and back in the 70's they had concept art for the Snow Queen (which is what Frozen is based on). Interesting…
So I had some cavities filled about three weeks back and they tell me to come back in if I have any pain/headaches from improper occlusion (how the teeth fit together when you close). I did and so I went back for a quick adjustment and there is this thingy on the Dentist's cabinet that has been there for years and it freaks me out… here it is: ahhhhhh!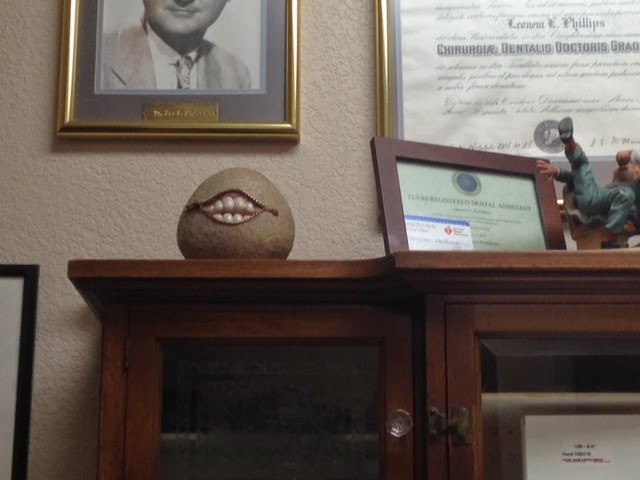 I got a call from the Little Rock Comicon people asking me to come back this year. Chris and I did that con last year (along with a Anime con on the same weekend). Nice trip, but just not worth it.
Santa gave Chris some Dr. Pepper licorice and it sucked balls. It was tasteless and hard. That's what I (I mean Santa) gets for shopping at Bed Bath Beyond.
Chris wants a web presence this year. I'll call it: WP2015!