by Chris McGinty
This blog post is going to be somewhat easy to write, because I'm going to rely heavily on other sources to explain what's going on. The basic takeaway is this. Since Prince's death on April 21, 2016, there have been two posthumous albums released. Both albums have been made up of unreleased demos and studio performances, largely of songs that were completed and released during his lifetime. The new album slated to be released on July 30, 2021 is completely unreleased material from an album he recorded in 2010, but did not release. They make a point that he had not even performed any of these songs live.
60 Minutes – What's hidden in Prince's vault of unreleased music?
I have two basic thoughts about this video that have nothing to do with the upcoming album. The first is that I've been obsessed with this vault since I first heard of it years before his death. Prince released 39 studio albums during his lifetime, and I haven't heard all of them (the last album I really got into was 2004's "Musicology") but in spite of that, I just wanted full access to the stuff that he didn't feel the need to release. I really like listening to incomplete musical thoughts. I'm just saying that if Troy Carter needs some help with the archive, he can give me a call.
The second thought is simply this. This is the true power of being able to go into the studio at any time and have access to musicians at any time resulted in the vault and its contents. I've been saying this for a while. While they say that we all have the same 24 hours in a day, we really don't. Prince's financial success in his early career bought his business, which in this case was the ability to play and record music any time he wished. It's why my focus has been and will continue to be on having the freedom to create whenever the whim strikes.
60 Minutes – The making of Prince's Welcome 2 America album
This really doesn't get too much into the making of the album in spite of saying that it does. There is probably more insight into how the "Exodus" album came about. But that's ok. In the previous video there was a part where Morris Hayes talked about Prince saying something like; "Go overproduce this and I'll remove anything I don't like." This is funny to me in some ways. There is a Duran Duran album called "Liberty" and they feel as though the problem with the album was that it was overproduced. I've never quite understood what that means. I think if there is a real example of overproduced, it's maybe the The Clash album "Cut the Crap," but otherwise I'm not sure I get it. Some music is meant to be experienced raw, but it doesn't mean that all music should be.
Prince – Welcome 2 America
I read through the comments a little bit on this, and there was some comparison to "Sign o' the Times." On albums, like the previously mentioned "Exodus," Prince would sometimes do little sketches as segues between the songs, and this feels a little like he was playing around in that space, but with more of a jam feel. I think a bit of Leonard Cohen where the heavy lifting of the track is done by the backing vocalists. I think a little bit about "Walk on the Wild Side," by Lou Reed where you have a strong bass line, an almost spoken word vocal performance about society, and again the backing vocals doing some of the heavy lifting.
I brought up Duran Duran's "Liberty" earlier. You know what this song really reminds me of? There's a song on "Liberty" called "Hothead," and this does some of the same things that track did. I wrote a blog post where I talk about non-rappers rapping, and I embedded "Hothead" in that post.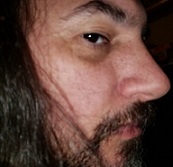 Chris McGinty is a blogger who is looking forward to July 2021 when he gets to listen to "Welcome 2 America." He isn't quite looking forward to November 2021 when he will be listening to "Chinese Democracy" by Guns 'n' Roses. He said thirteen years ago that since it took Axl thirteen years to get in the damn studio and make that album that he would listen to "Chinese Democracy" thirteen years after its release in 2008. Sometimes the persistence of time isn't a good thing.